孕婦常見下肢問題
近兩三年身邊的朋友妻子都懷孕,去年尤其多。懷孕的媽媽們除了感覺肚裡的胎兒漸漸長大外,有些更向我反映有下肢問題,常見的症狀如下:
The size of the foot becomes larger
Swelling of lower limbs, easy to get tired and cramped
Varicose veins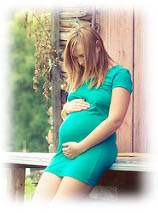 During pregnancy, the physiological changes will gradually increase. Including the slowing of the blood circulation of the body, especially the blood vessels of the lower leg and lower limbs are oppressed due to the enlargement of the fetus and the uterus. It causing blood hard to circulate and caused edema. The problem of the soles of the feet is more serious, and it is even prone to fatigue and pain in the calf muscles, resulting in cramps and varicose veins.
In addition, the fetus absorbs extra calcium during pregnancy to develop bones and teeth, so the mother will lose a lot of calcium during pregnancy. The lack of calcium causes the nerve transmission information function can not function effectively and caused cramps.
要預防孕婦抽筋,減少下肢腫脹等問題,可以有以下方法:
Often doing lower limb exercises and calf stretching

Lower limb exercises help to relax the tension muscles and maintain a good blood circulation. It is also recommended to do more stretching exercise to prevent fatigue of the calf muscle.
Soaking warm water and massage

You can use a plate of warm water, soak the calf position for 15-20 minutes, or use warm water for bath. They both can increase blood circulation of the calf. With massaging the calf muscle, the effect is more ideal.
Improve sleeping position

As the fetus growing, the main blood vessels will easily be pressed by the fetus if you sleep with supine lying. It is recommended to sleep in a side position.
Wearing elastic compression socks

If mother has edema or varicose veins, wearing elastic compression stockings can eliminate edema and prevent varicose veins and cramps.
Choose the right shoes and insoles

As mothers gain more than ten kilograms during pregnancy, the burden on their feet will increase during walking. In addition, the plantar ligament will loosen due to weight and form a flat foot. In the selection of shoes, there should be a sole anti-slip design with broaden the forefoot for easy forefoot flexion. The shoe also should be easy to wear. The insole should have a suitable inner arch support to stabilize the step.