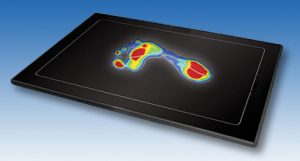 The Specialty of orthotists is studying the human biomechanics, including the foot as well as whole body posture and mechanical changes when we are standing and walking. In foreign countries, orthotists are even called "musculoskeletal engineers". Strictly speaking, custom-made orthotic insoles are the aid to improve human walking mechanics, and orthotists are experts in the design and evaluation of this auxiliary tool function.
The foot-spine orthotists in our center have studied foot orthopedic courses at the College of Ophthalmology at Oklahoma State University. He has more than 10 years of experience in customized insoles clinical experience which has solved or relieved the foot suffering for thousands of people.
Our orthotists design, research and development of a variety of custom-made orthotic insoles, and introduce the high-quality insoles material from Europe and the United States, ensure that the vast majority of patients can be based on their daily wear purposes and footwear, also have a suitable orthotic insoles.
Computer foot check system – the center has a different computer measurement system, choose the most appropriate and accurate way test for different people, but also facilitate future follow-up for comparison purposes.
One year free follow-up service – our center is minority institutions that can provide one year of customized orthotic insoles follow up service. Our orthotists want to ensure that every client is made up of our custom-made insoles and get help.